SlurryPro |
Automatic greaser
Did you know that one of the most common reasons for pump failure is due to lack of regular lubrication?

SlurryPro automatic greasing system ensures consistent reliable lubrication of the bearings and seals for maximum service life.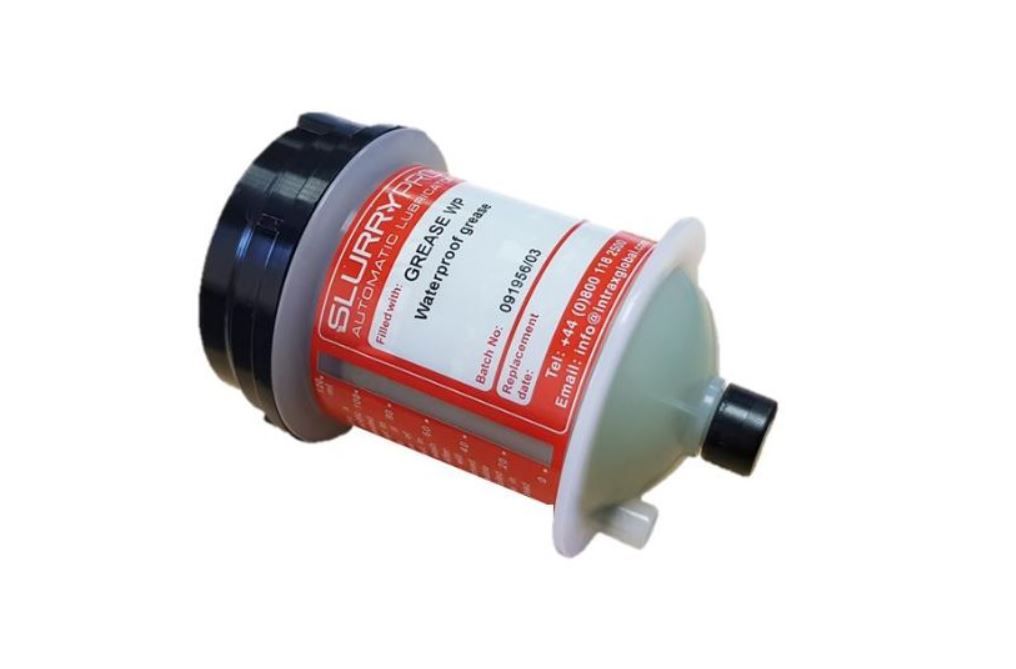 Key benefits
Proven in the toughest mining conditions globally
Time saving
No further need for costly time consuming manual lubrication.
Improved health and safety
Labour saving/less labour intensive maintenance.
Reduction in lubricant consumption
Lessen environmental impact.
Features
Innovation today for tomorrow's demands
Reduced costly downtime and failures
Improved production performance
Extend asset life
No bearing or sealing induced damage by incorrect lubrication.
Reduce maintenance costs
Over greasing leads to overheating, waste, pollution and premature failure. Under greasing leads to wear, premature repairs and high repair costs.