Slurry pump maintenance is a recurring job, choosing the right strategy requires careful consideration. Personnel productivity, availability of lifting equipment, safety and ergonomics, quality, down-time and equipment costs are all to be taken into account. In this blog post, we explore key benefits of the five most common maintenance strategies for maintaining lined slurry pumps.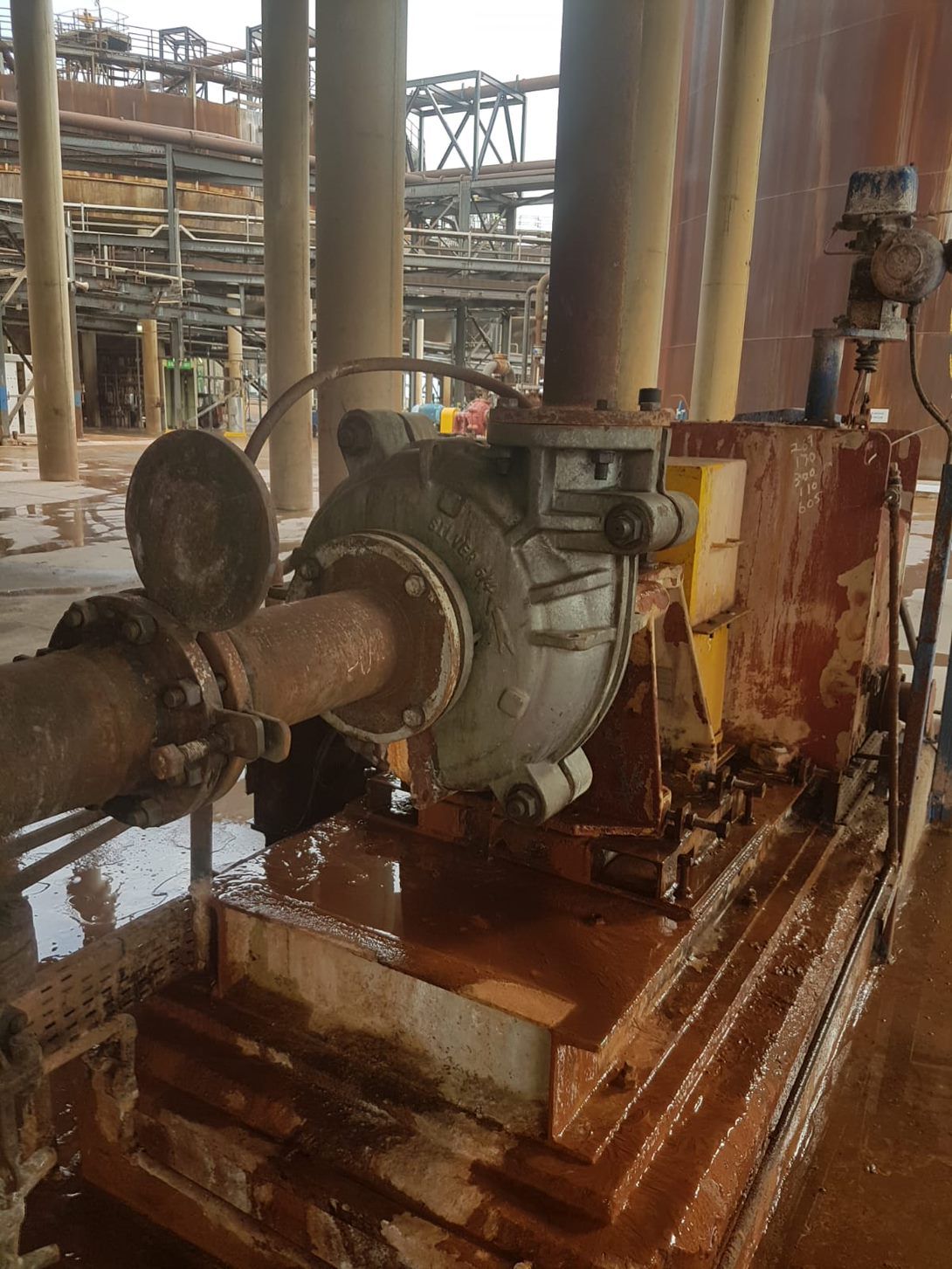 In-Situ Maintenance 
The most common strategy is in-situ maintenance, where repairs are made and worn out 
components are exchanged right there on the spot. The big advantage is low initial cost. The downside is that this approach is time consuming, causing down-times that are depended on the inspection results. Due to difficult and often non-ergonomic situations, the in-situ maintenance is often more challenging than maintenance in a controlled environment, this could potentially lead to quality issues. 
Clamshell Maintenance Compared to performing in-situ repairs, clamshell maintenance si significantly faster. The clamshell consist out of suction cover and throatbush and cover plate with frame plate liner insert. Next to speed, the amount of maintenance in-situ is reduced leading to higher quality. Cost of extra spare parts must be compared to the down-time reduction.
Bare shaft pump changeout In this approach, the entire bare shaft pump is changed. This shares the same advantages as clamshell maintenance being faster than in-situ maintenance, freeing up lifting equipment for other activities and reducing the potential for injuries and other complications caused by in-situ maintenance. Compared to Clamshell maintenance, the upfront investment is higher. 
Back-pull out allows you to pull away the entire pump except for suction cover and throatbush. All Vaikon's SlurryPro pumps can be mounted on-top of a sliding base allowing for back-pull out maintenance. Back-pull out is especially interesting in cases were only rotary parts require maintenance 
Stand-by equipment definitely is the way to go in a process where down-time costs can run-up to tens of thousands of euros. Stand-by pumps can become operational in a matter of minutes. 
Having troubles determining the right asset/maintenance strategy? We have designed a tool that can help you to balance all the different parameters and will allow you to make a well-considered decision. Reach out to us for a free template or a site-visit to complete the form together.