SlurryPro |
Double stage
SlurryPro heavy duty centrifugal slurry pumps are designed for the continuous pumping of highly abrasive, high-density slurries with minimal maintenance requirements.

The SlurryPro Cobalt Series and spare parts are interchangeable with your current slurry pump.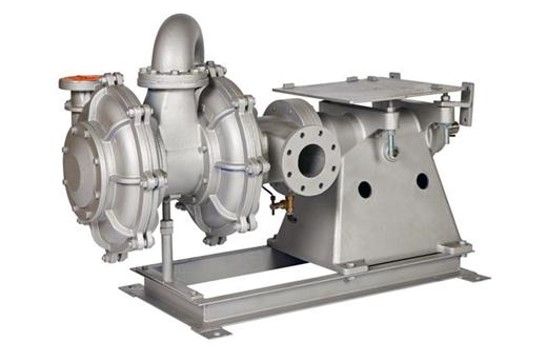 Key benefits
Proven in the toughest mining conditions globally.
5 year warranty
All Vaikon pumps come with a 5 year warranty.

Readily available
World class lean manufacturing system in combination with a large and extensive stock of components and pumps by a flexible organisation.

Market leading MTBF
The CFD designed Cobalt series foresees in an internal flow pattern that reduces wear and maximizes efficiency.

Applications
Innovation today for tomorrow's demands.
Filter press feed
Developed for high pressures and abrasive fluids makes the Cobalt series the ideal pump for a filter press feed application.
High head transfer
The double stage design make it possible to transfer liquids up to 140m.
High pressure silt feed
Positive displacement pumps can have a high cost for a large flow making the Cobalt series the ideal alternative.
Vaikon provides a better slurrypump experience.
Join us and become a Vaikonian.