Audex |
Submersible
Audex pumps represent quality and reliability giving you superior performance and reduced downtime. Pumps that suit your application better because they have been designed with your industry in mind.

Audex submersible pumps are extremely low maintenance.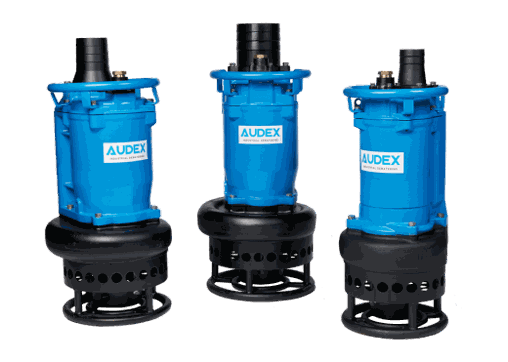 Key benefits
Designed with your industry in mind.
Agitator
Heavy slurries are kept in motion through a high chrome agitator.
Mining grade
Audex pumps come with a metal sheath round the outside of all cabels. This is mining spec.
Wear resistant materials
High chrome material as a standard for maximal MTBF.

Features
One of the fastest growing pump manufacturers in the world.
5 year warranty
All Vaikon pumps come with 5 year warranty

Mechanical seal
Oversized bearings and shaft in combination with a double slurry mechancal seal ensures extremely low maintenance.
Slurry pump design
The Audex pumps are designed to handle abrasive slurries. Not the standard submersible pump modified to better cope with abrasion slightly better.

Accessories
Improving performance and reliability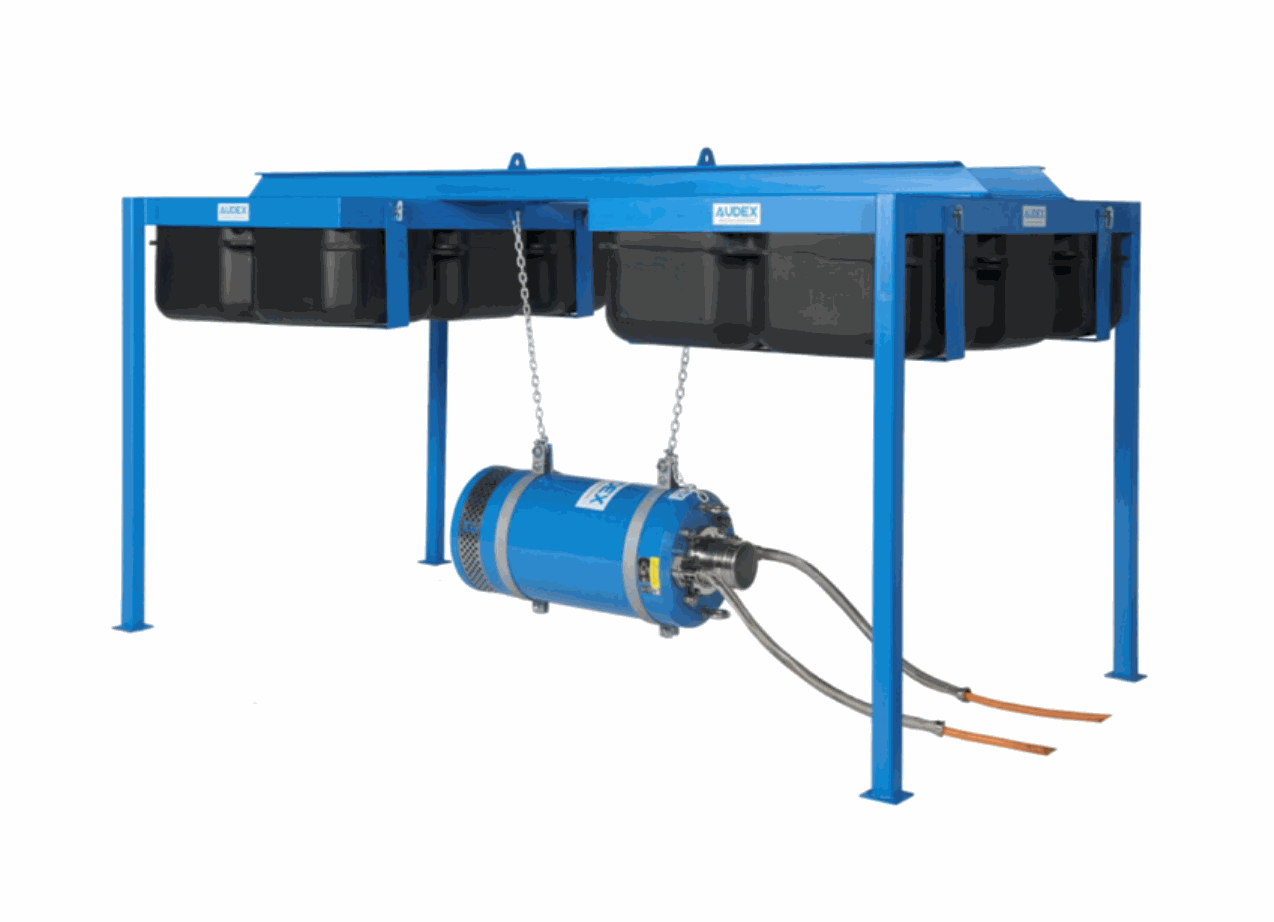 Pontoons
The pontoons are made to order to suit the customers exact requirements and specification. They consist of a heavy duty mild steel structure which are supported by patented blow moulded plastic buoyancy sections.

The buoyancy sections offer impressive payloads and are extremely hard wearing and robust while the flexible design allows the option of mounting pumps in various ways to suit all pumping applications.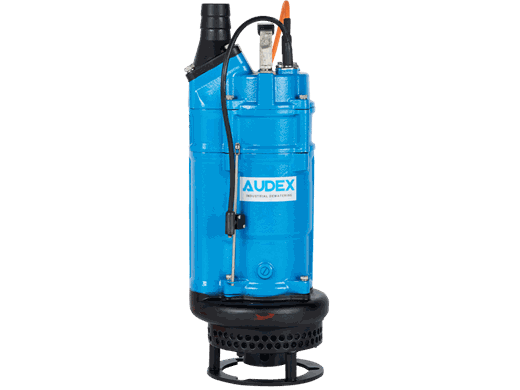 AW Pro series
Protection against:
Including: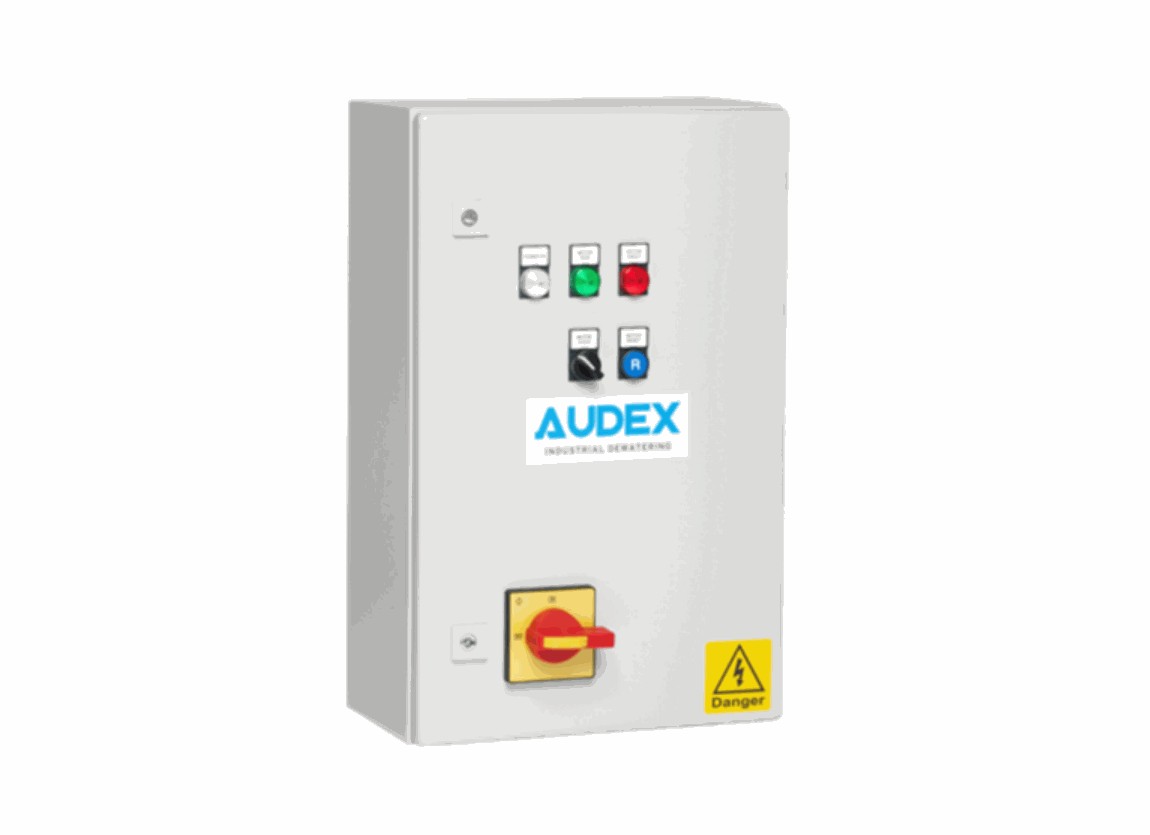 Seal protection device
The seal fail detector system monitors moisture levels and shuts down the pump in the event of seal wear or failure. This avoids costly rewinds and allows for a quick parts replacement without a costly full pump rebuild.
The Audex Seal Protection Device can be installed in any control panel. The Red light indicates a seal failure and the pump is automatically turned off.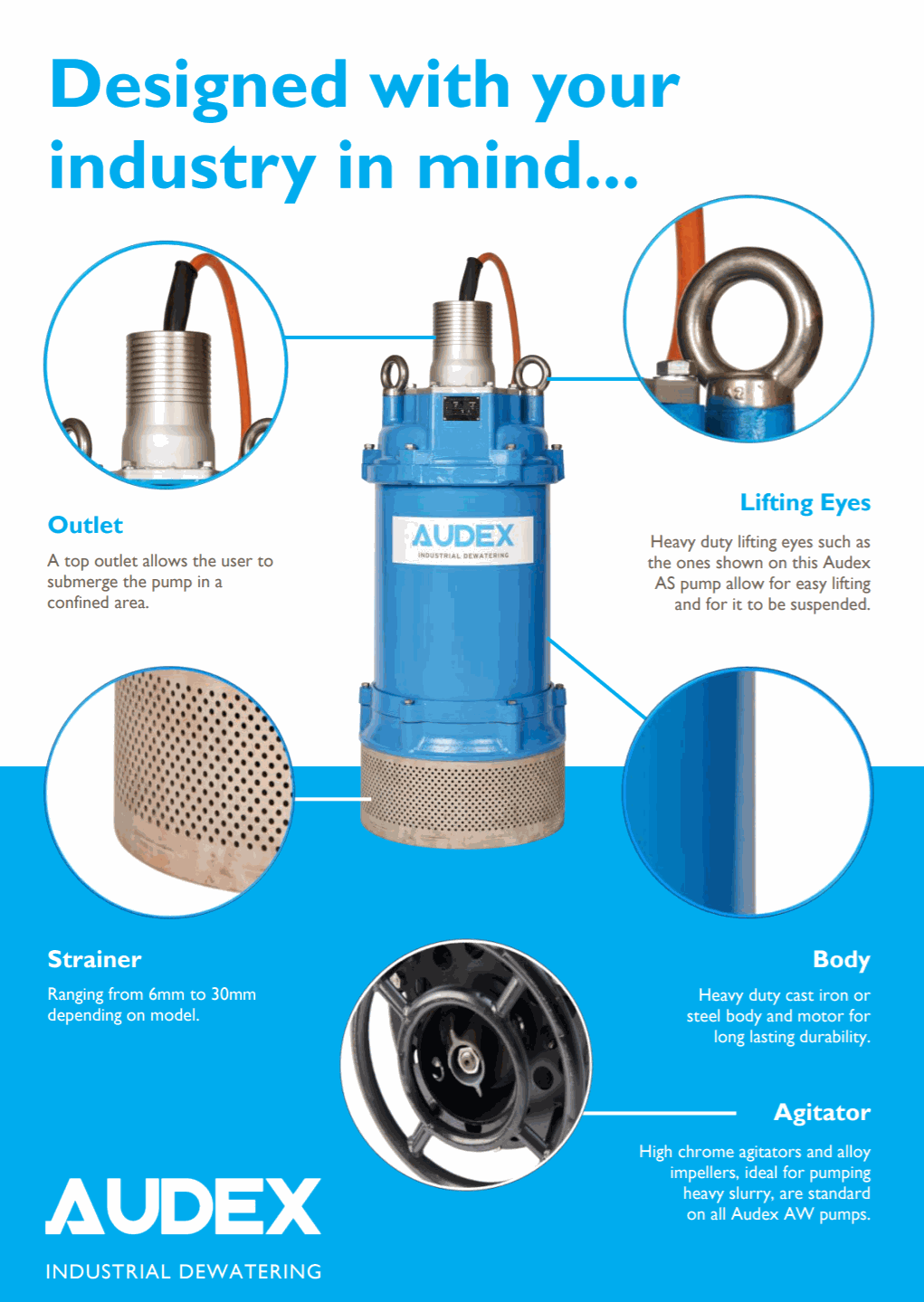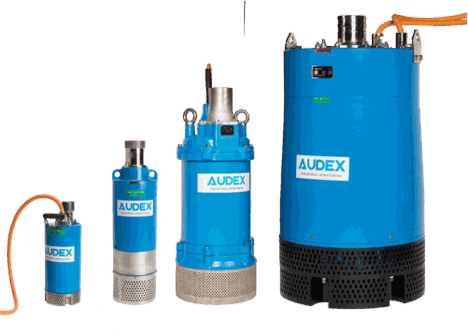 AS series
The Audex AS range of submersible pumps are pre-dominantly used in quarrying for general duties such as handling dirty water or wash-plant feed. AS pumps are additionally used in mining, civil engineering and construction.
AW series
Audex AW and AW Pro are submersible pumps with agitators ideal for handling dirty water up to very abrasive slurries. They have been designed and built for use in the abrasive applications found on quarries, recycling plants and on ready mixed concrete sites. Reliable, industry-proven and affordable, the pumps offer exceptional service life with minimum running costs and repairs.
Vaikon provides a better slurry experience
Join us and become a Vaikonian!