Toro |
Progressive cavity
Toro progressive cavity pumps have the ability to deliver unprecedented results at reduced rpm with oversized bearings and transmission components that ensure industry leading MTBF.


In response to industry demand for a better serviced process pump.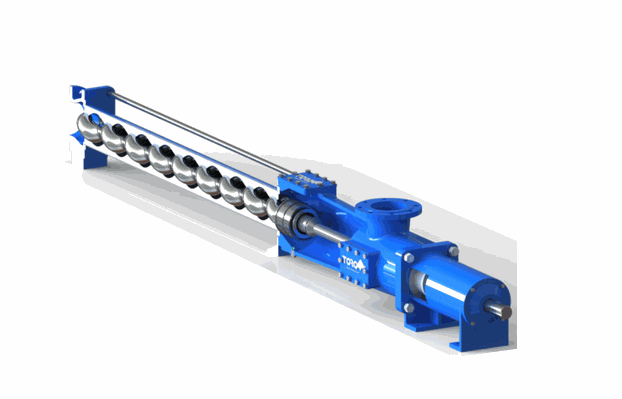 Key benefits
Continue when other pump fail.
Reliability
With oversized bearings and power trains TORO pumps typically run more reliably. Powder coated bearing housings, labyrinth bearing protectors and magnetic drain plugs are standard
Running cooler
Due to their innovative and robust design, Toro pumps run cooler meaning less downtime.
Developed for high load applications
Designed by engineers frustrated by repeated failures found within major brand manufacturers. Developed for punishing and demanding, high load applications in the mining, chemical, manufacturing and water treatment industries.

Features
Robust pumping power.
5 year warranty
All Vaikon pumps come with a 5 year warranty.

Delivery time
World class lean manufacturing system in combination with a large and extensive stock of components provided by a flexible organisation.
Customer service
Vaikon is known for going the extra mile especially when it comes to customer service.