Location
The Netherlands
Industry
Dredging
Meticulous Planning
A thorough planning ensures minimal downtime, enabling swift and efficient maintenance of large pump components.


On-Site Reporting
Our technicians generate comprehensive, transparent reports on-site, providing clients with valuable insights into the maintenance process.


Continuous Improvement
Vaikon's maintenance approach focuses on identifying potential improvements, and enhancing pump performance, wear life,
and overall efficiency.



Wear Life Prediction
Vaikon's detailed reporting enables informed predictions on wear life and equipment performance, allowing for timely interventions.


Fully-Equipped Service Team
Our service team arrives on-site with all necessary spare parts and tools, ensuring a smooth and efficient maintenance process.

Challenge
A dredge boat with two large Warman® 18x16 gravel pumps required yearly inspections and overhauls to maintain optimal performance and longevity. Managing these pumps required a specific approach and meticulous planning to ensure minimal downtime for the client. The customer needed a dependable service provider to manage spare parts, maintain inventory and continuously improve the pumps' performance.

Solution
Vaikon stepped in to provide comprehensive maintenance for the Gravel pumps, utilizing in-house tools designed to handle big components effectively. Our fully-equipped service team arrived on-site, prepared with all the necessary spare parts and tools to complete the job swiftly and efficiently. To unburden the customer and avoid the expenses associated with extensive stock, Vaikon held all inventory required for these refurbishments. Meticulous planning and preparation enabled Vaikon to minimize downtime for the client.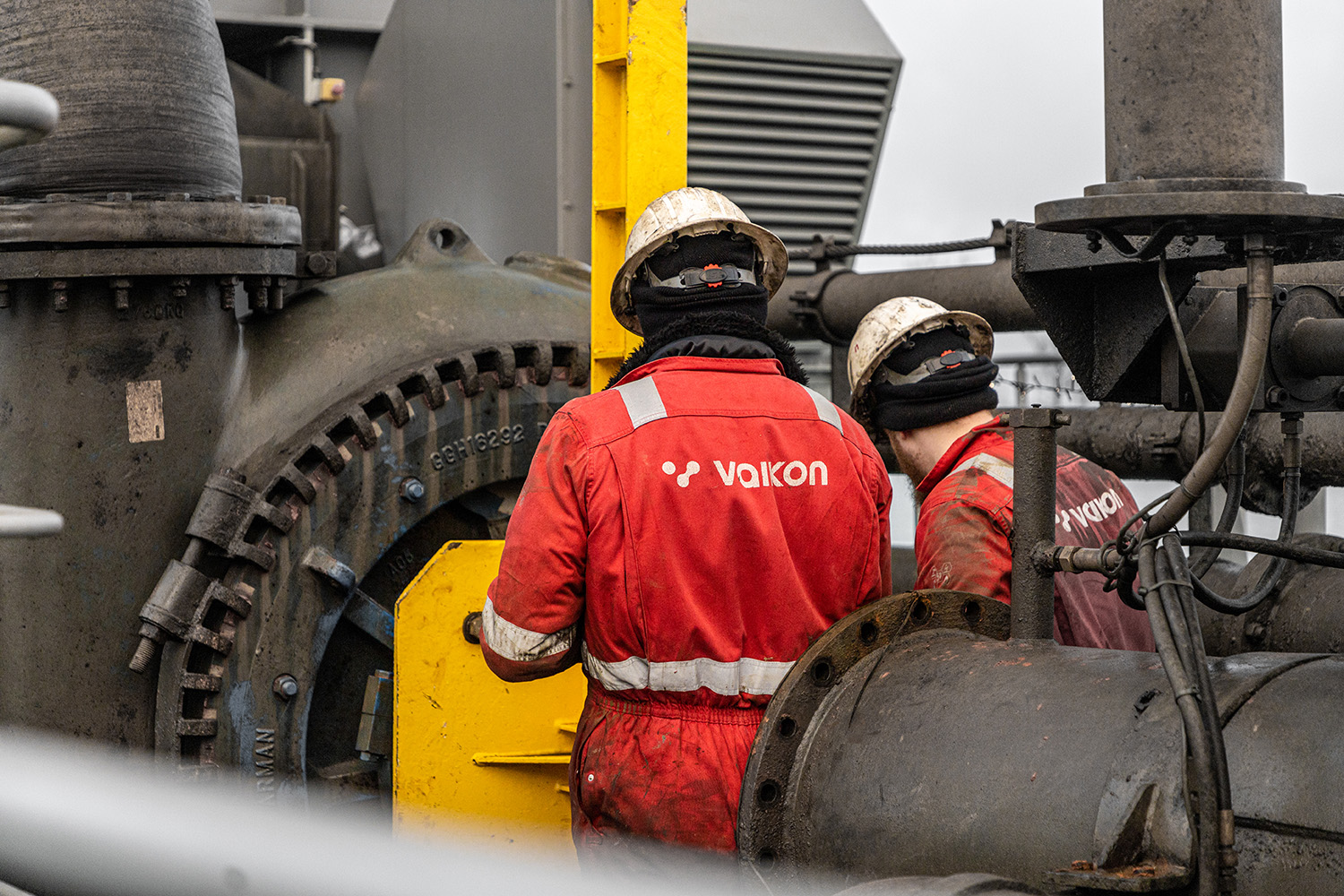 Result

Vaikon's approach and dedication to meticulous planning improved the dredge boat's pump performance, wear life, and overall efficiency. This resulted in reduced maintenance costs and minimized downtime for the customer. The client appreciated their installation's increased predictability and productivity, thanks to Vaikon's expertise and commitment to continuous improvement.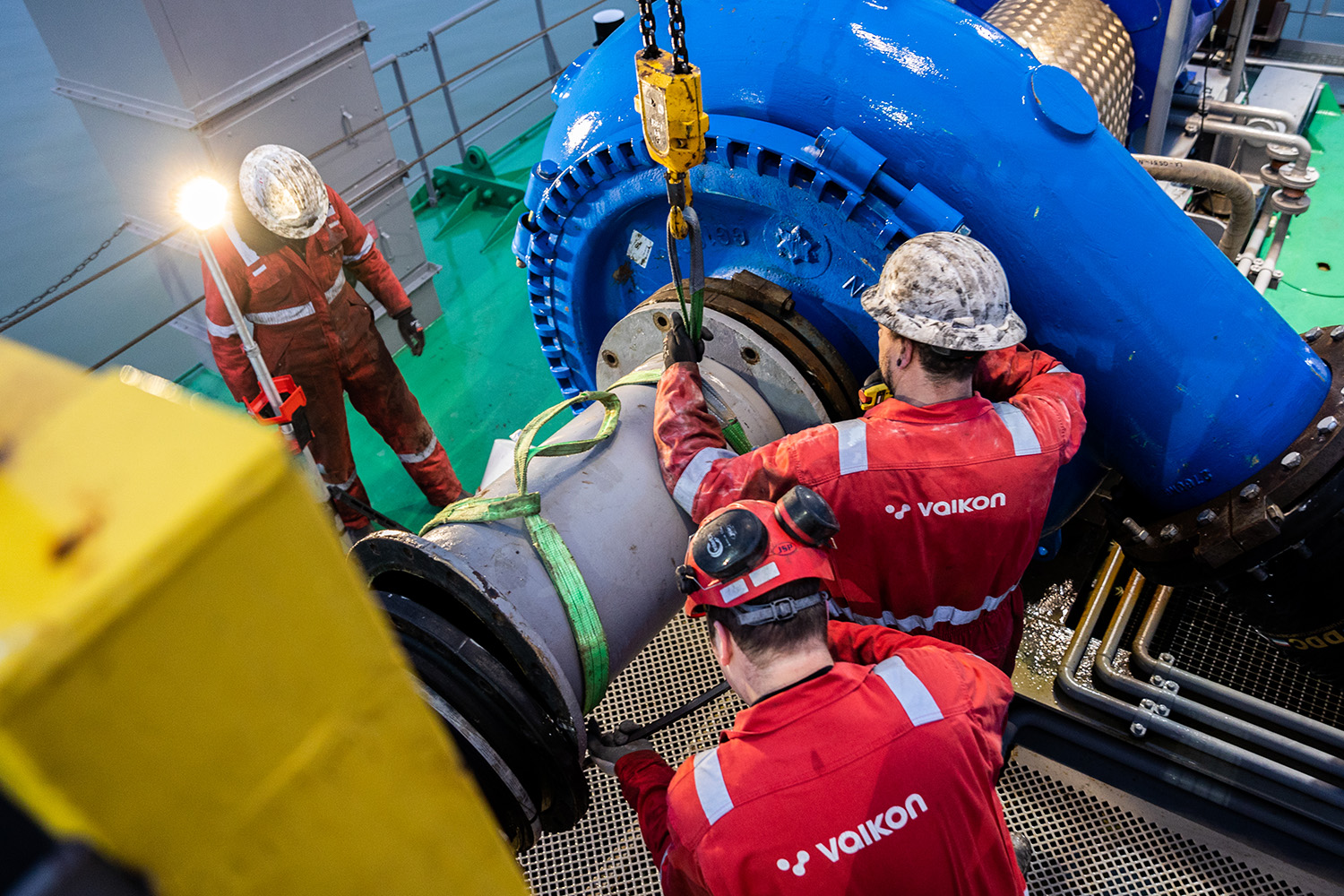 Vaikon's approach and commitment to continuous improvement have significantly improved the efficiency and reliability of both dredge pumps
Experience the benefits
of our dredge pump
maintenance solutions.
Contact us today!