SPYRO™
The Spyro™ Series can withstand the harshest conditions. Industries ranging from mining to dredging rely on the robustness of this range. By using high-quality materials and wear parts constructed out of a high chromium alloy, we can guarantee the best resistance to abrasion and corrosion, making these heavy-duty pumps virtually indestructible.
All Spyro™ pumps are equipped with an agitator designed to efficiently lift settled solids, re-suspending them into a fluid state to improve suction conditions. Minto's design provides optimal motor cooling, ensuring optimum performance and maximum lifetime.
Due to its long lifespan, ease of use, and maintenance-friendliness, a Minto pump provides a high degree of reliability. With a Minto, you give peace of mind to the job site.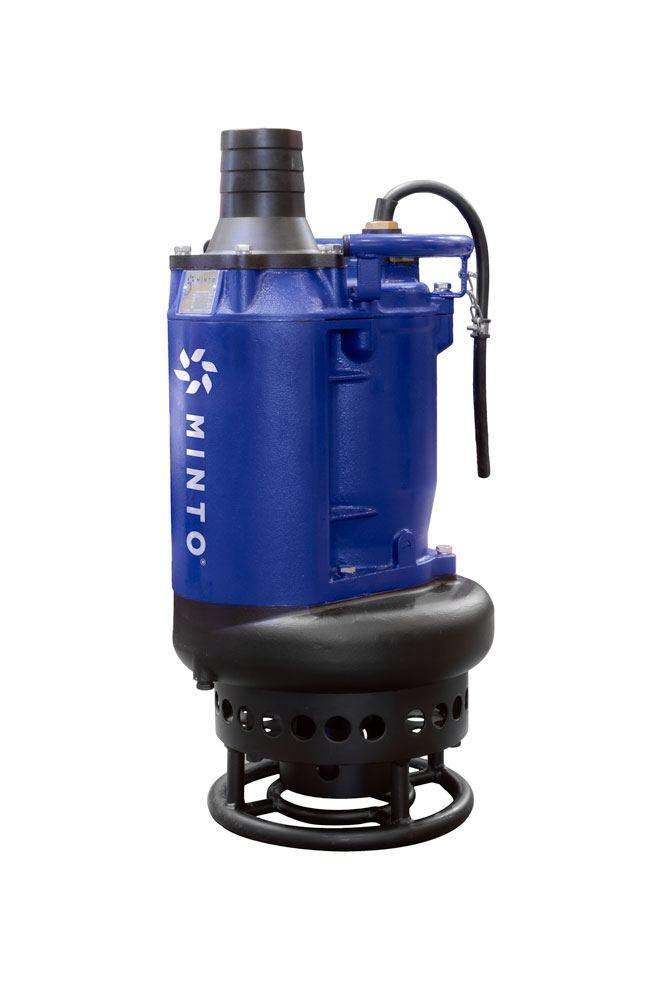 VEKTOR™
The Vektor™ series is a range of high-performance pumps with a high capacity, suitable for use in construction and industrial sites. As in all Minto pumps, we use only the best materials during development. The wear parts are made of an alloy with high chromium content. In this way, Minto guarantees a very long service life, low maintenance costs, and consistent performance.
Thanks to the compact design, Vektor® pumps are versatile in use, even in tight spaces. The design is engineered to contribute to active motor cooling, which adds to longer service life. Its durable design, combined with its high capacity and high wear resistance, makes Vektor® the best choice for your most challenging dewatering problems.



Download the brochure: EN / FR / DE