Spare parts
Schegler®
offers a wide range of heavy-duty solutions to handle the most abrasive liquids in the most challenging condition. Firmly achored in the quarrying, mining, dreding, recycling, and industrial processing industries, Schegler® continuously monitors, analyzes, and improves processes to offer targeted solutions to its clients.
Kinarox is a manufacturer of rubber-lined products specially designed to transport slurries. They offer excellent resistance to wear and guarantee a long service life.
Vaikon supplies interchangeable spare parts for your current slurry pump.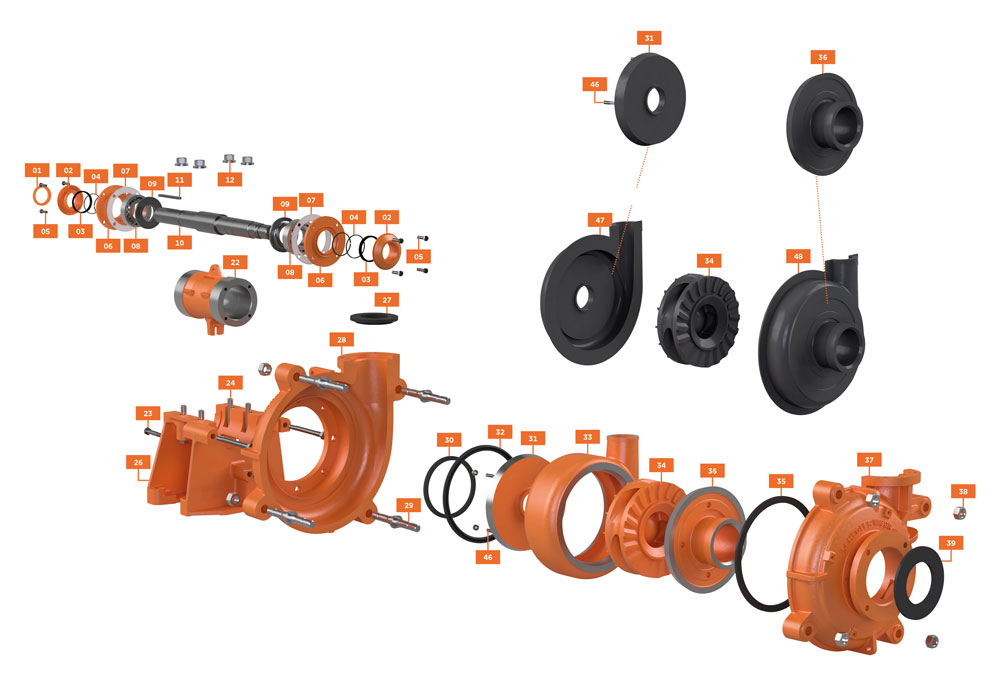 Interchangeable models
Vaikon supplies interchangeable pump models
Warman®
All Schegler® pumps are completely interchangeable with the Warman® pumps and spare parts.
Linatex®
Kinarox® spare parts are completely interchangeable with the Linatex® IIr and Linatex® IIIr spare parts.
Metso®
Vaikon provides spare parts that are dimensionally interchangeable with the Metso® pumps and spare parts.
Cavex®
Vaikon provides spare parts for Cavex® hydrocyclones.
Key Benefits
Innovation today for tomorrow's demands.
Delivery time
World-class lean manufacturing system in combination with a large and extensive stock of components provided by a flexible organization.

Quotation speed
Vaikon provides a service guarantee which includes a quotation time of maximum 24 hours after your initial inquiry.
Top-tier quality
Vaikon only offers high-end products of the best quality.

Liners
The thickness of Schegler's industry-proven liners exceeds any other, resulting in maximum service life. When inspected regularly, replaceable liners prevent consequential damage to the cover plate and frame plate. The design of the frame plate liners allows for effortless, safe installation and easy maintenance.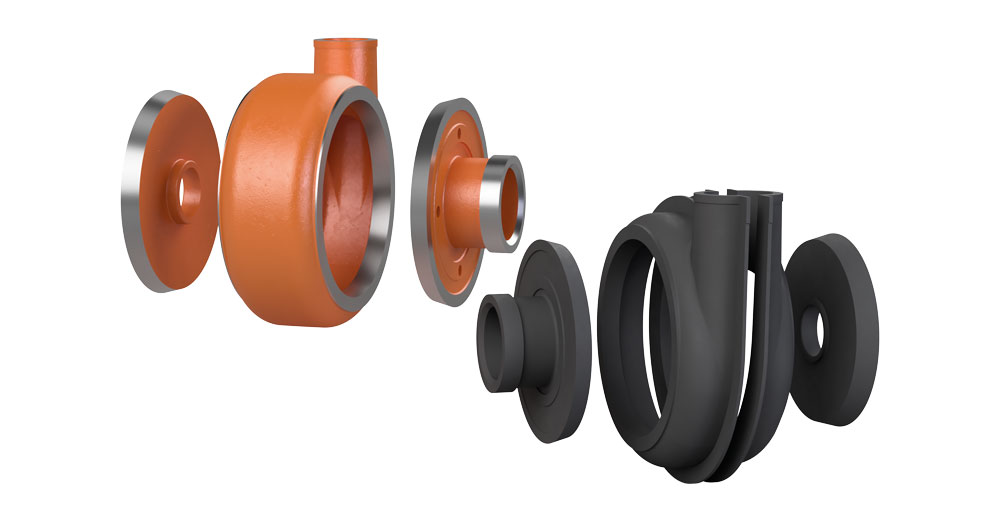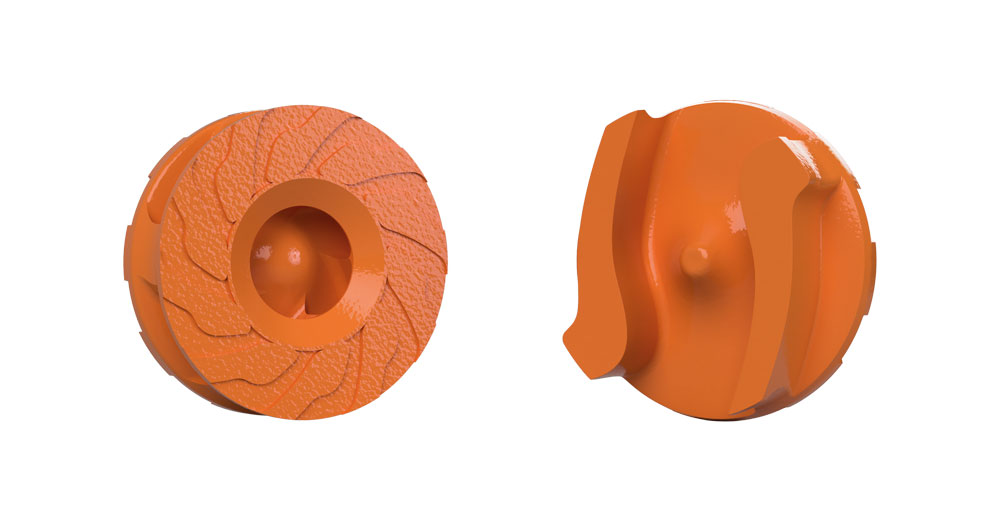 Impellers
Schegler offers a variety of impellers, which are optimized without compromising wear life and additional wear on the throatbush. Making these parts available in a range of shapes and high-quality materials ensures a perfect fit for a myriad of customer applications.

Sealing systems
A sound functioning sealing system will prevent possible mechanical failure or contamination of the environment. Schegler has an arsenal of sealing systems for a wide variety of applications.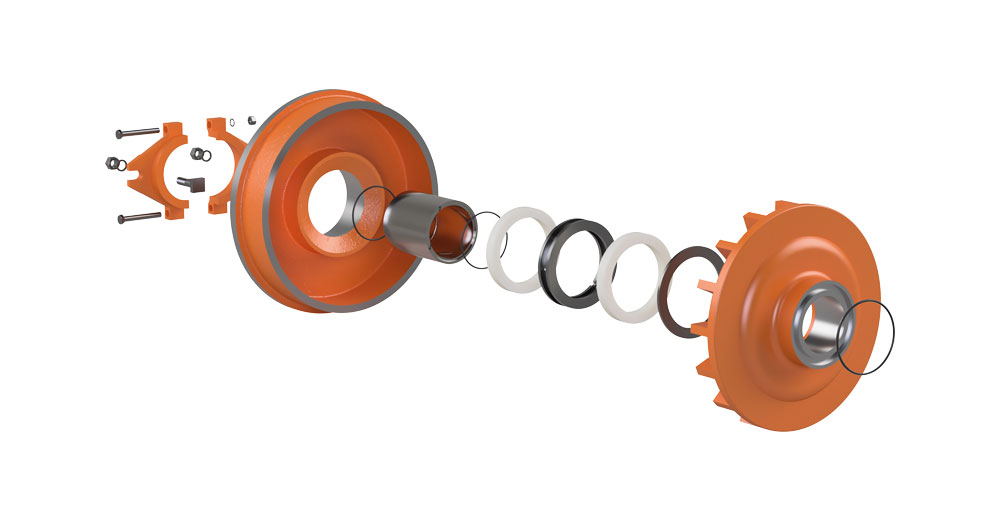 Vaikon provides a better slurrypump experience.
Join us and become a Vaikoneer!