Kinarox |
Hydrocyclones
Kinarox is a manufacturer of rubber-lined products specially designed to transport slurries. They offer excellent resistance to wear and guarantee a long service life.
Kinarox is specialized in rubber-lined materials of the highest quality.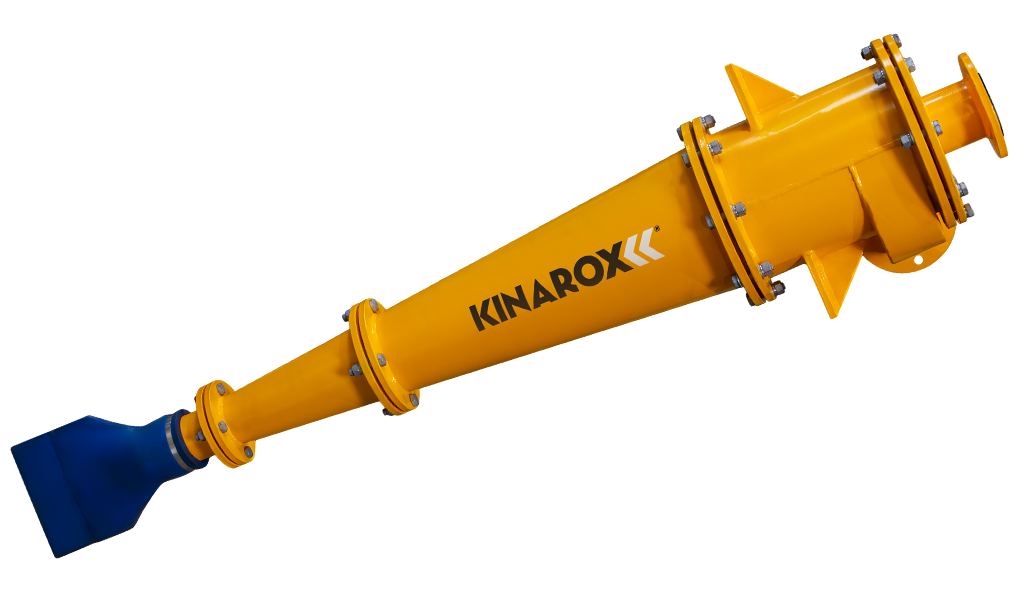 Features
Tested and approved in the toughest conditions.
Delivery time
World-class lean manufacturing system in combination with a large and extensive stock of components provided by a flexible organization.
Quotation speed
Vaikon provides a service guarantee which includes a quotation time of maximum 24 hours after your initial inquiry.
Wide size variety
Kinarox offers high-quality hydrocyclones in a wide range of sizes.