Location
The Netherlands
Industry
Sand Quarrying
Long-Term Cost Savings
Investing in quality replacements leads to reduced expenses associated with equipment failure, providing cost-effective solutions in the long run.


Quality Replacements
Emphasis on quality replacements to ensure reliability and efficiency.


Comprehensive Solutions
Comprehensive solutions addressing all affected components.


Reduced Downtime
Expertise in pump refurbishment, minimizing downtime for clients.


Enhanced Performance
Utilizing new parts ensures optimal efficiency, as they consistently outperform poorly or incorrectly repaired components, maximizing pump performance.

Challenge
Our customer, who operates a sand quarry, 
contacted Vaikon for urgent intervention on one of their Linatex® 300x250 IIIr pumps. A recent refurbishment performed by a third party had led to a significant failure, causing the customer to seek a trustworthy solution to address the issue. Upon inspection, Vaikon discovered a fully destroyed set of liners and extensive damage to the impeller. The external party had not adequately repaired the original damage, and the pump was not working correctly, necessitating immediate attention. In a similar case, Vaikon's team recalled having to replace the entire bearing cartridge due to an imbalance caused by a poorly executed repair on the impeller.

Solution
Vaikon's service engineers assessed the situation and, together with the end customer, determined that a complete replacement of the damaged liners and impeller was necessary to ensure the pump's reliability and performance. Vaikon always aims for a full replacement if technicians, in collaboration with the end customer, decide that the parts are worn out. Thanks to our well-stocked inventory, we were able to provide the necessary spares for a swift resolution quickly.

Vaikon emphasized the importance of quality replacements, especially for critical components such as rubber liners, to guarantee efficiency and reliability and prevent costly consequences. By opting for total replacements, Vaikon can ensure the pump is in perfect condition after the refurbishment, allowing the customer to have confidence that their pump is good to go until the next maintenance season.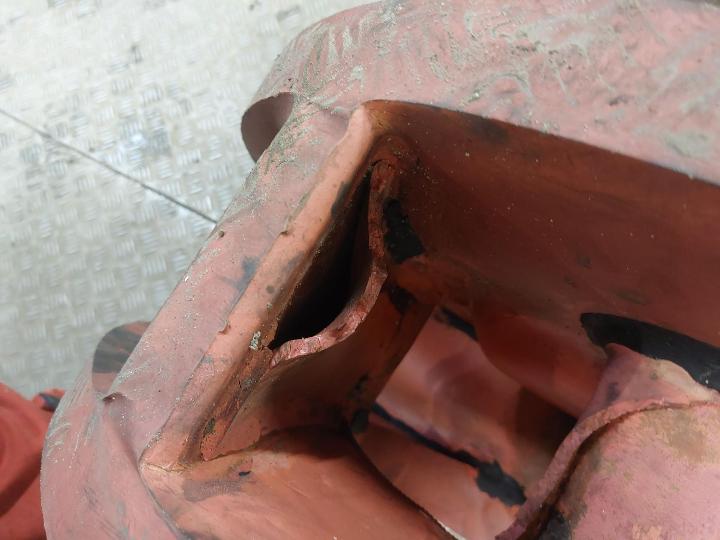 Result

This successful intervention demonstrated the value of working with experienced professionals for dependable and efficient pump repair services. Vaikon's commitment to high-quality solutions and expertise in pump refurbishment allowed for a quick resolution, ensuring minimal downtime for the client. With the pump's liners and impeller replaced, the customer could quickly resume sand quarry operations without further complications.
Vaikon's focus on quality replacements instead of inadequate repairs ensures optimal pump performance and prevents costly consequences in the long run.
Contact us for pump refurbishment services and keep your operations
running smoothly!