Location
Belgium

Industry
Plastic Recycling
Annual Savings
1 Million euros saved for the client over one year.


Clog-Free Operation
Elimination of pump clogging, leading to reduced downtime.


Wear Reduction
Significant decrease in wear rates, extending pump lifespan.


Energy Savings
Reduction of installed motor power from 132kW to 30kW.


Rapid ROI
Return on investment achieved in just 37 days for each pump.


Comprehensive Solution
Vaikon has an extensive expertise in pump selection, installation, and piping modifications.

Challenge
A prominent plastic recycling company grappled with persistent clogging and inefficiency in their existing plastic deflaker pumps. These issues led to significant downtime and costly monthly expenses of 10,000 euros per pump. The pumps' poor efficiency design also resulted in a high installed power of 132kW, making their energy consumption unsustainable as the company sought to increase production output.
Solution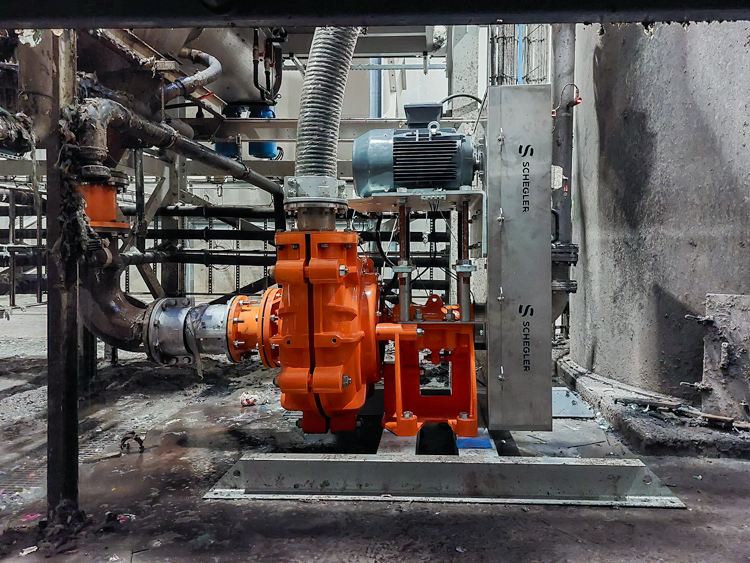 Result

After one month of operation, the client reported zero clogging incidents, and the wet-end parts showed minimal wear compared to their previous monthly replacements. The new motor power was more than sufficient for the required tonnage output, resulting in energy savings of over 100kW. After the successful test of the first pump, our team replaced the second and third pumps as well.

The business case was proven valid, with the client achieving a staggering 1 million euros in savings over one year and a return on investment in just 37 days for each pump. This case study demonstrates Vaikon's commitment to providing innovative solutions that add value to our customer's processes, backed by the best technology and quality in the market.

Vaikon's solution conquered clogging, cut wear rates, and achieved impressive energy savings, showcasing their expertise with a rapid return on investment.

Ready to optimize your installation and save on operational costs? Contact Vaikon today and let our team of experts help you achieve more efficient and cost-effective processes