Location
Belgium

Industry
Metal Processing
Efficient Overhaul
Conducting a comprehensive pump inspection and overhaul, including sandblasting and painting, to enhance performance and reliability.


Tailored Solutions
Offering customized pump adaptations to resolve sealing issues and optimize performance effectively.


Collaborative Approach
Working closely with clients to understand their unique challenges and decide on the best action for cost-effective and optimal results.


Sealing Expertise
Leveraging technical knowledge and experience in addressing slurry pump sealing issues.


Smooth Operations
Ensuring trouble-free operation of the pump after implementing tailored solutions, enhancing overall efficiency, and reducing downtime.
Challenge
A major metal processing company faced a challenge in its process of neutralizing several acids using a vessel filled with gypsum (H2O + CaSO4). To prevent sedimentation and maintain the gypsum in a liquid state, they utilized a Warman® 8x6 EAH rubber-lined slurry pump with a hi-seal expeller sealing.

However, due to a high suction head of over 10 meters, the inlet conditions for the centrifugal expeller seal were unsuitable, causing frequent sealing issues and hindering the efficiency of the client's operations.
Solution
With an in-depth understanding of slurry pump sealing systems, Vaikon proposed converting the pump to a stuffing box seal with a full gland flow. This solution would improve the sealing efficiency while maintaining the pump's reliability. In collaboration with the client, we transferred the pump to Vaikon's workshop for a thorough inspection, complete overhaul, and much-needed technical adaptations. The team at Vaikon carefully assessed the pump's components, identified areas for improvement, sandblasted, and painted it before performing the essential technical adaptations using Schegler® parts to optimize performance.

Result

The customized pump overhaul significantly improved the slurry pump's sealing, resulting in a trouble-free and reliable operation. Vaikon's expertise in addressing sealing issues due to high suction head and their ability to implement tailored solutions ensured a streamlined and efficient solution for the mining company, reducing downtime and enhancing overall productivity.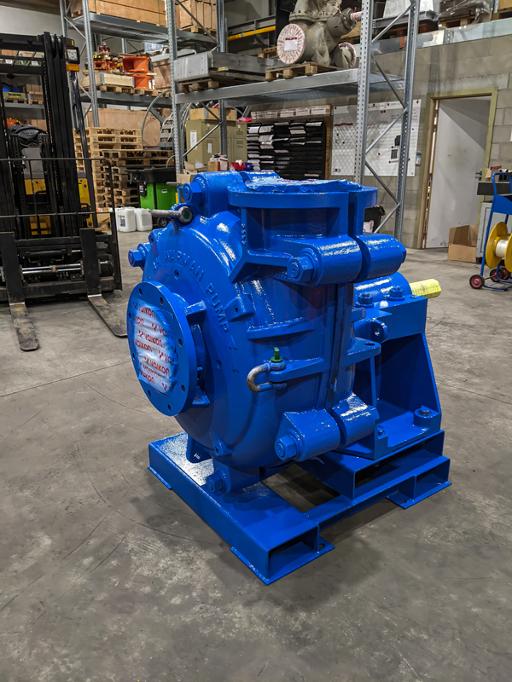 Vaikon's approach effectively resolves sealing issues, ensuring optimal pump performance and reliability in metal processing operations.

Are you facing sealing issues in your operations? Contact our Solution Engineers to optimize pump performance and reliability.